"Dan is amazing. He seemed to know what I needed to work on before I could verbalize my issues, and suggested ways to start working on them immediately. He was very flexible with what came up. I'll remember his passion, sincerity, and energy."

E. Keenan, Real Estate Professional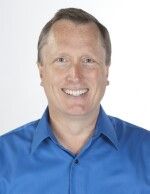 Our solutions begin with you -- your desired results in leadership and workplace performance.
Whenever there is a gap in workplace performance, 80% of the time the gap can be attributed to factors external to the performer (things such as organizational systems and processes, environment, and incentives) while 20% of the time the gap can be attributed to factors internal to the performer (skills and ability). Performance Mastery looks at the entire spectrum of factors that are causing a performance gap and designs a customized solution to close that gap. This approach is called "Performance Improvement" and is proven to be much more effective than a "one solution fits all" approach.