""Dan guided me through my weekly challenges and helped me access the necessary tools for creating more balance in my life. I could not have selected a better coach!""

Tamara Wiggins Steele, Attorney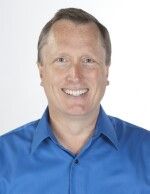 Dan Johnson, CPC, CNTC is President of Performance Mastery, a performance improvement and executive coaching firm with offices in Indianapolis, Indiana and Chicago, Illinois. Dan has been consulting with organizational leaders on performance improvement issues for over 25 years. Among his clients have been large financial institutions, insurance companies, manufacturers, and associations with leaders throughout North America, South America, Europe, and Asia. Dan's expertise extends to the Association for Talent Development (ATD), having served as career coach for conference attendees at the ATD International Convention and Expo.
Dan's success with performance improvement and leadership initiatives has been driven by his systematic and creative approach to helping a variety of organizations achieve desired performance results from their employees. His experience has included roles as consultant, coach, trainer, and performance improvement professional in the U.S. and abroad. As a performance consultant he has successfully addressed issues of employee productivity, retention, and job satisfaction; change management and the merging of cultures during company acquisitions; targeted performance reviews with ongoing feedback; and effective leadership development through training, coaching, and on-the-job application of new skills. His executive coaching work has helped clients be more effective on the job, renew their passion for their profession, live more authentically, and create more balance in their lives. His work as both internal and external consultant has contributed to the success of Eli Lilly & Company, Roche Diagnostics, WellPoint, OneAmerica Financial Partners, Bausch + Lomb, Chase Bank, The Kroger Company, AgReliant, Indiana University Health, Hancock Regional Hospital, Good Samaritan Hospital, Roudebush VA Medical Center, Progress Rail, Advanced Marketing Services Inc., Indiana Farm Bureau Insurance Company, United Healtcare, Internal Revenue Service, Office of the Attorney General for the State of Indiana, Keihin Indiana Precision Technology, Kiwanis International, American Legion Auxiliary, Butler University, and Indiana University.
Dan graduated Phi Beta Kappa with a B.S. from Purdue University in Financial Planning and earned an M.S. from Indiana University in Instructional Systems Technology. He is a certified coach who received the Certified Professional Coach designation through the Institute for Professional Excellence in Coaching. His graduate coach training includes a Certified NeuroTransformational Coach designation through BeAbove Leadership and training in organization and relationship systems coaching from the Center for Right Relationship. Dan is also a third-year graduate of the Indianapolis Gestalt Institute. Dan is currently on the board for ATD Chicago chapter and recently served as president of the Greater Indianapolis Chapter of the International Coach Federation. Dan has also served as president of ATD-CIC, the Central Indiana chapter of the Association for Talent Development, and the Indianapolis chapter of ISPI, the International Society for Performance Improvement. He has been a featured speaker for the International Society for Performance Improvement Conference and International Coach Federation Midwest Regional Conference. An an award-winning presenter, Dan received "Presenter of the Year Award" from ATD-CIC and the "Instructor of the Year Award" from Indiana University-Purdue University Indianapolis.
Dan's certifications, recognitions, and assessments include the following:
Certified Professional Coach (Institute for Professional Excellence in Coaching, accredited by the International Coach Federation)

Certified NeuroTransformational Coach (BeAbove Leadership)

Relationship & Organizational Systems Coaching (Center for Right Relationship)

Certified Gestalt Practitioner (Indianapolis Gestalt Institute)

Life Blueprint® Facilitator (Life Blueprint® Institute)

Social + Emotional Intelligence Profile Self, Teams, and 360 (Institute for Social + Emotional Intelligence)

PROFILOR® 360-degree Feedback System for Executives and Managers (PDI Ninth House)

DiSC (Inscape Publications)

Myers-Briggs Type Indicator® (MBTI®)

Achieve Global Leadership Training Facilitator (Achieve Global)

Performance Management Basics (Aubrey Daniels International)

Managing Your Career and Managing Career Development (Right/Career Directions, Inc.)

Creative Problem Solving (Creative Problem Solving Group -- Buffalo)